1. For links to the following apps, which show our location and provide maps to the Centre of the Universe, tap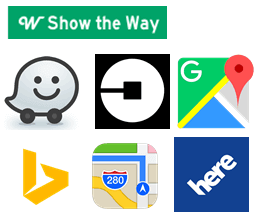 2. To book a car using Grab taxi please tap the logo

3. Tap on the buttons for more information
4. Visit TaxiFareFinder.com to get an estimate of what locals expect to pay when flagging down an unmetered red cab or tuk tuk.  This site gives a good idea of the price you should pay.
5. Video and photographs of landmarks along the route to the pool from the Exhibition Centre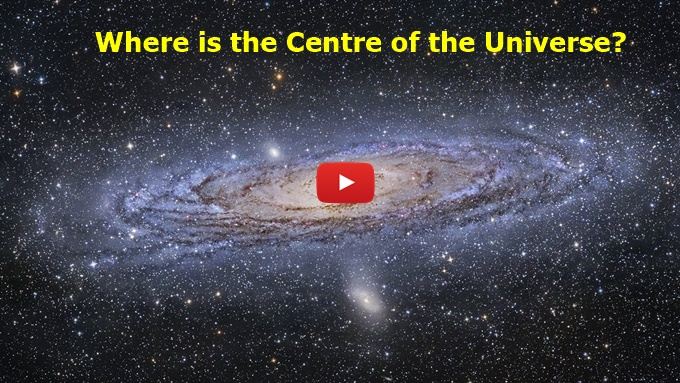 The Centre of the Universe Chiang Mai Swimming Pool and Resort is 6.5 kilometers from the city centre, and just over 1 kilometer from Chiang Mai International Convention and Exhibition Centre.
The directions given on our map, and shown on our video, start from the Convention Centre (pictured above) which should be as familiar to taxi drivers as asking for the airport or the railway station. However, please make a note of our contact numbers should your driver need to check directions:
Office Telephone: 053 327 808
Mobile: 085 036 8030
GPS: Latitude N 18 49.189 Longitude E 98 57.509
The following photographs are taken along the route from Chiang Mai International Exhibition and Convention Centre to the Centre of the Universe Swimming Pool and Resort.

The starting point is the intersection of Nong Ho Road (4307) with Canal Road (121) travelling North to Mae Rim. Whether travelling North to Mae Rim or South to Doi Suthep on highway 121 you will see an overhead road sign with these words in English and Thai: "The International Convention and Exhibition Centre Commemorating His Majesty's 7th Cycle Birthday Anniversary"
Once on Nong Ho Road (4307) follow the signs for car park entrance Gate 5, 8, 9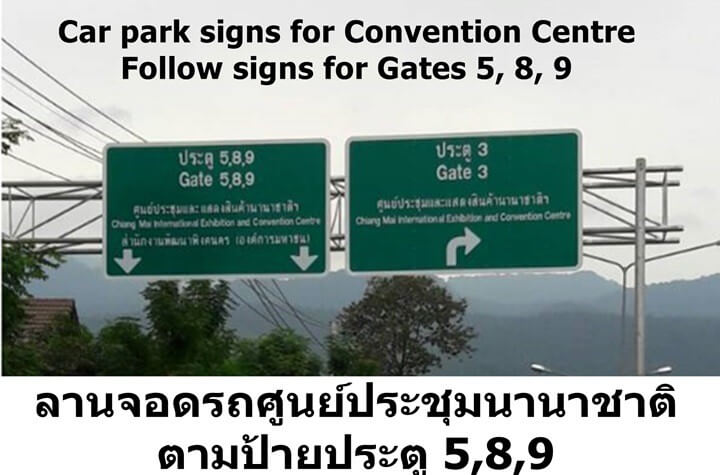 Look out for the sign to the Army Training Centre
After passing Gate 8 and Gate 9 (which are service entrances to the convention centre and do not have an overhead gantry sign for the public to follow) you will see the entrance to the Army Training Centre on your right.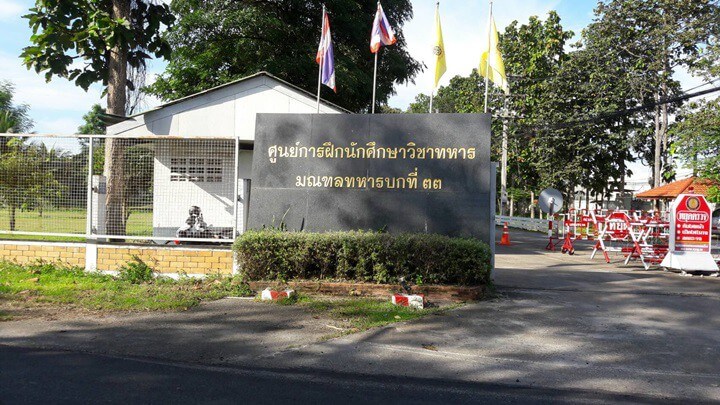 Next, turn left into Nong Ho Road, Soi 17.  The entrance is quite narrow, so drive with caution and be prepared to back out onto Nong Ho Road if you meet another vehicle coming from the opposite direction.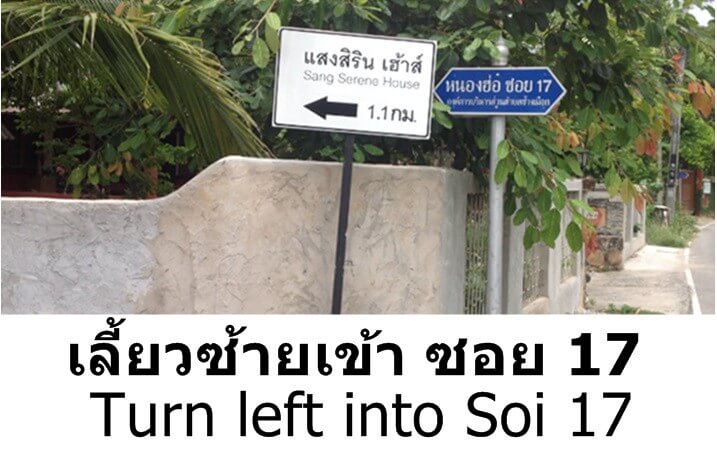 After 20 metres Nong Ho Road Soi 17 becomes Mae Khua Mung Road
Driving along Mae Khua Mung Road the first major landmark is Srisuwan Mansion – the name is in Thai only, but the stark pink and lime green paint work is the building's hallmark.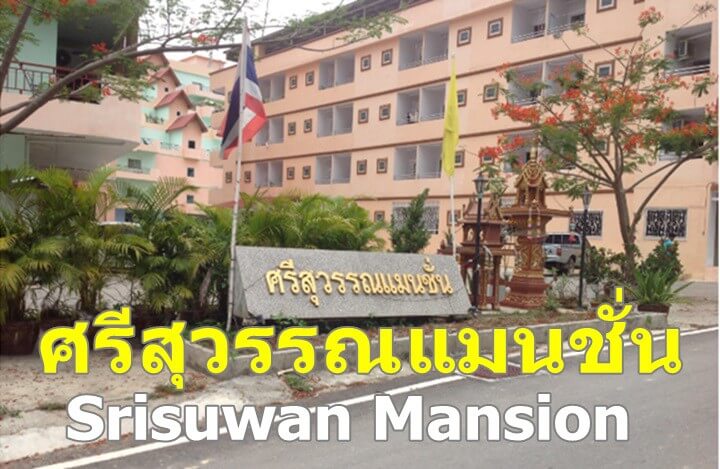 Shortly after passing Srisuwan Mansion, look out for the signs for Sang Serene House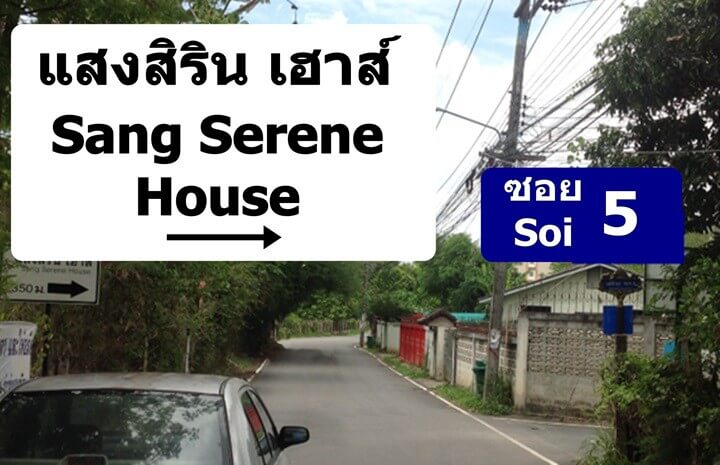 Keep going straight on Mae Khua Mung Road for about 100 metres and turn left into Soi 4a