COVID-19
Swimming Pools are open daily, 7:00 am – 7:00 pm with social distancing measures in place, in accordance with government regulations aimed at containing COVID-19
1. Keep 2 meters distance from others by swimming along the length of the pool only.
2. A maximum 8 customers may swim in 8 marked lanes only in the main pool at any one time and for a maximum one hour The exception is when a parent/guardian shares their lane with a child
3. The children's pools may only be used by members of the same family for at the same time, and should be booked in advance to avoid disappointment.
4. Sunbeds and umbrellas, grouped in pairs around the pool deck, 3 metres apart, are now available.
5. Food and non-alcoholic drinks are available in the restaurant or served at outdoor tables and chairs on the patio closest to the restaurant
Click on any of the frequently asked questions we are asked during normal times.
How much is it to use the swimming pool?
Do you offer any promotions/discounts?
Do you offer long term memberships?
What are your opening and closing times?
Are you open all year round?
Where are you and how do I get there?
How can I contact you?
How many pools are there?
How big are the pools?
Do you provide towels?
Are they salt water pools?
Do you offer swimming lessons for adults and children?
Can I rent the pool for a private party?
Do you offer overnight accommodation?
Do you have a restaurant?
Is it easy to park?
Do you sell swimming goggles, bath costumes, swimming aids?
Entrance Fees
Entrance fees below are currently suspended for the duration of the COVID-19 Emergency Measures in accordance with the Government's regulations regarding operation of swimming pools.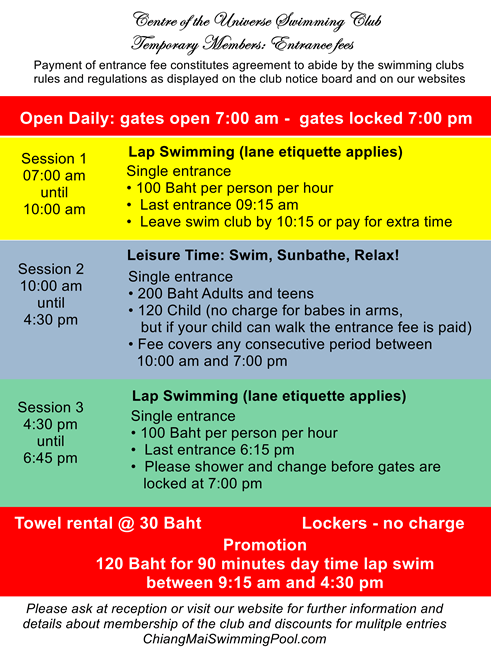 Discounts and Promotions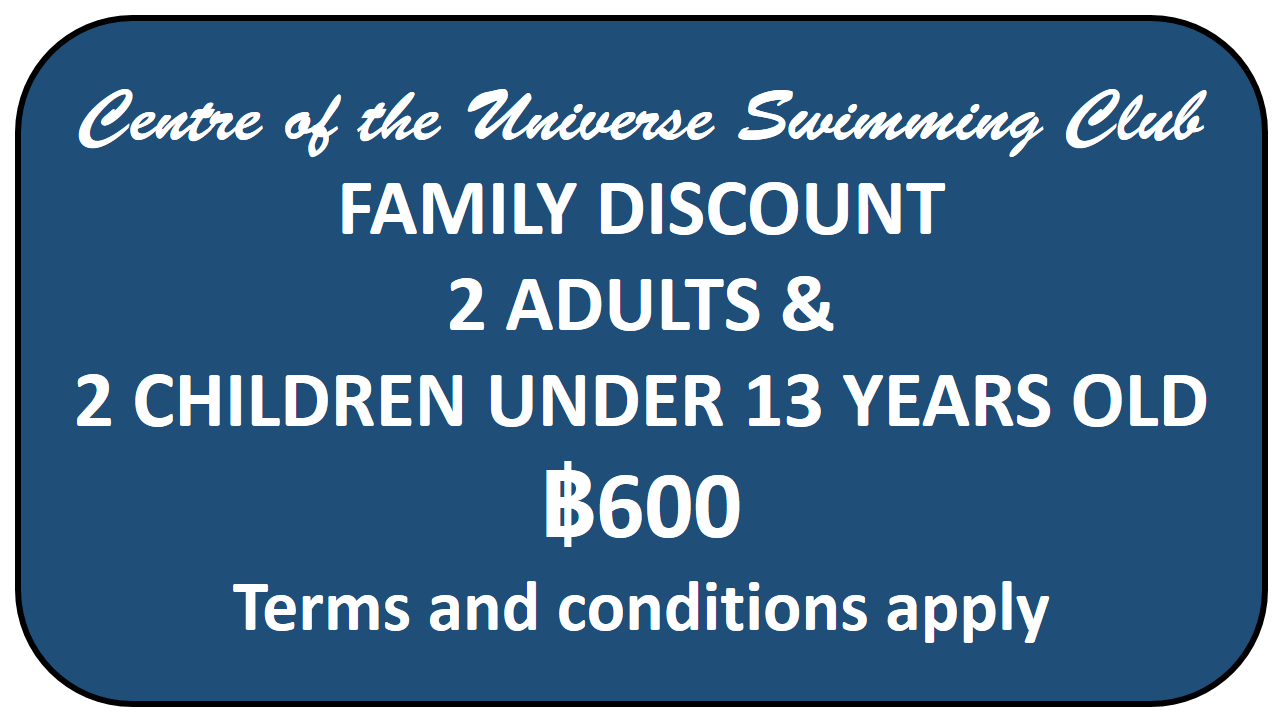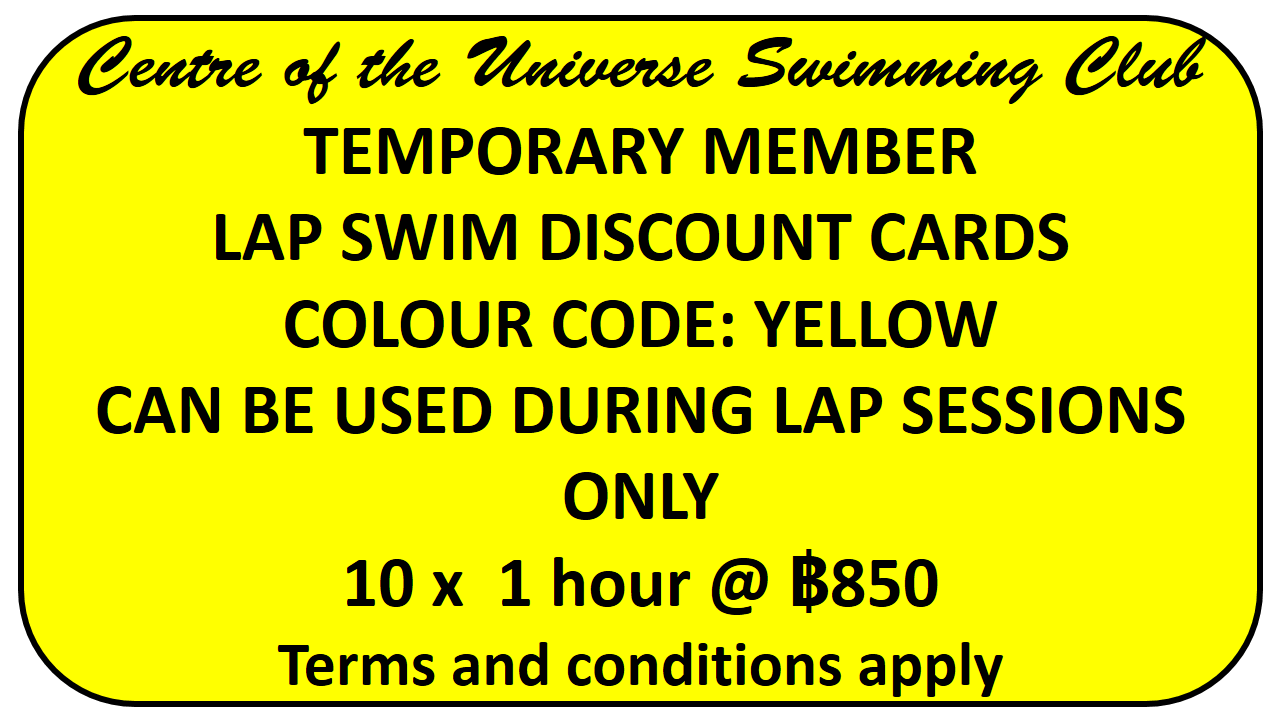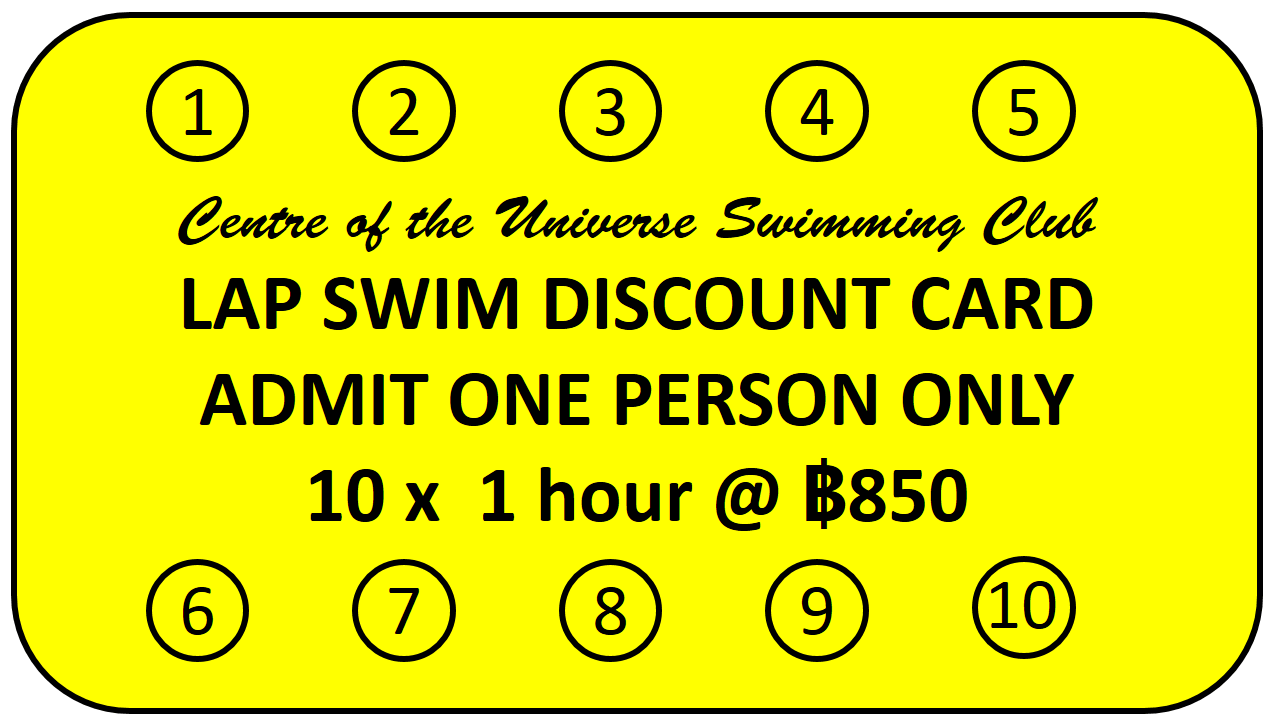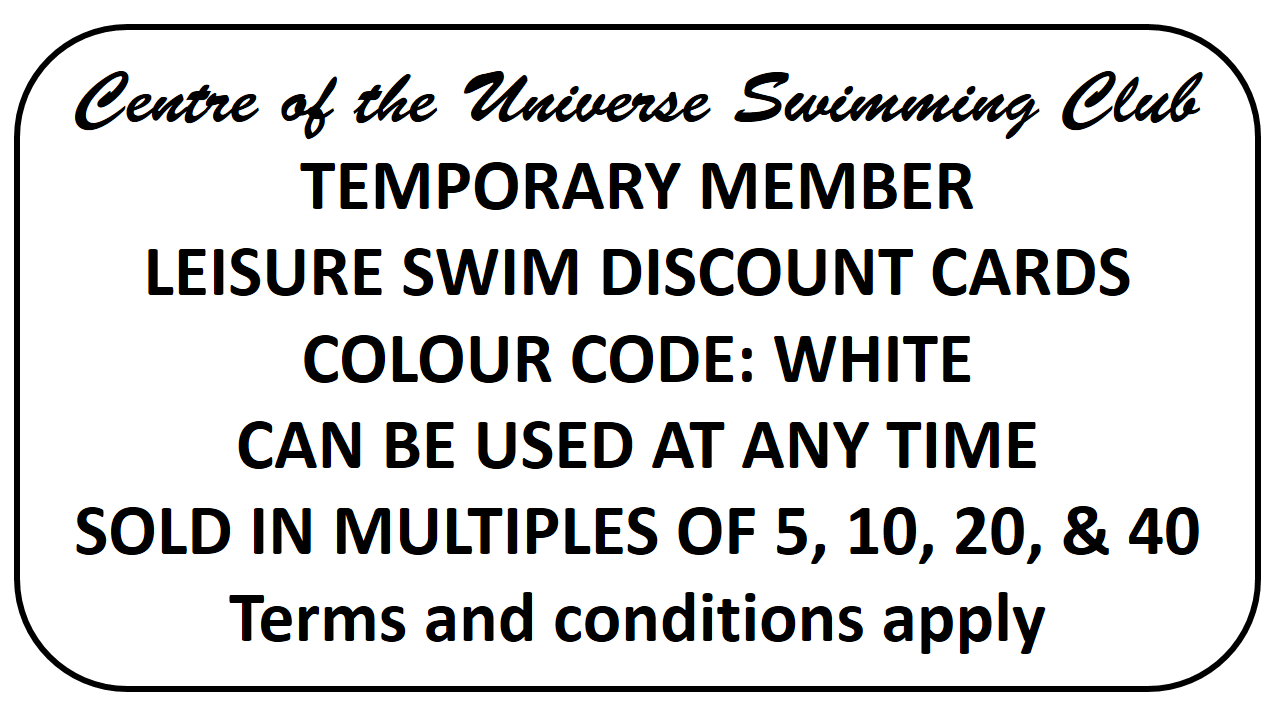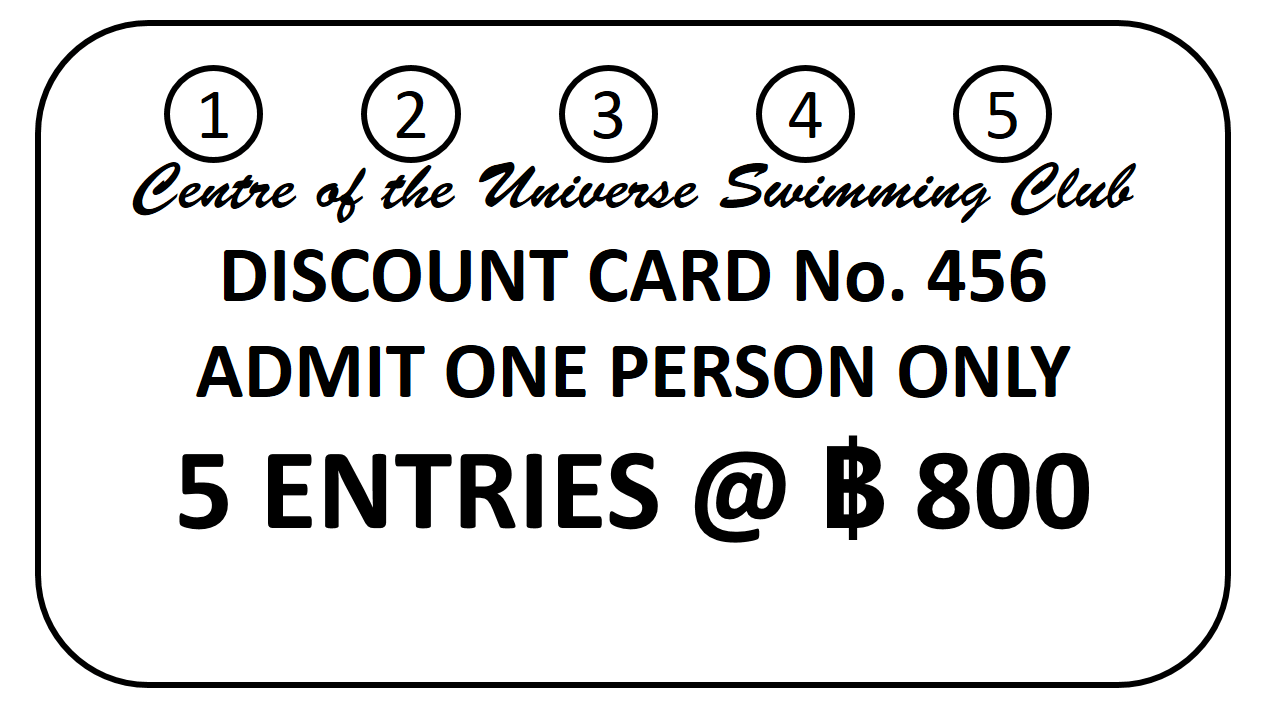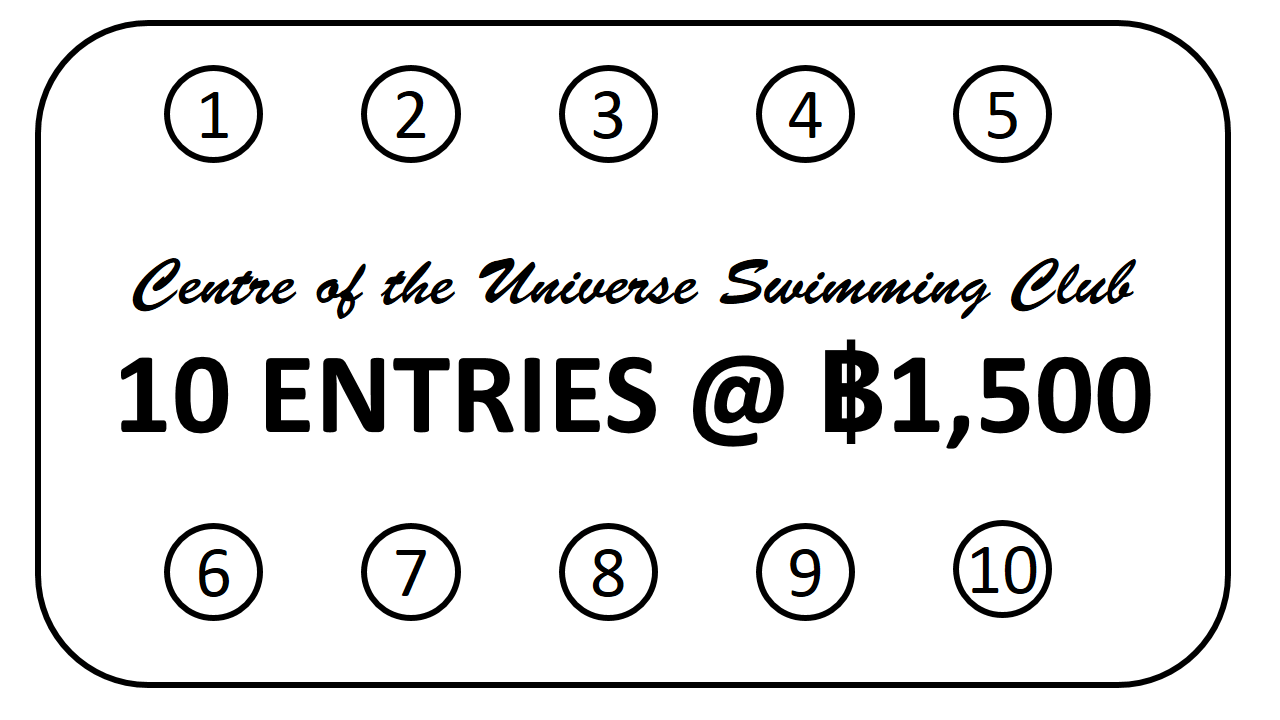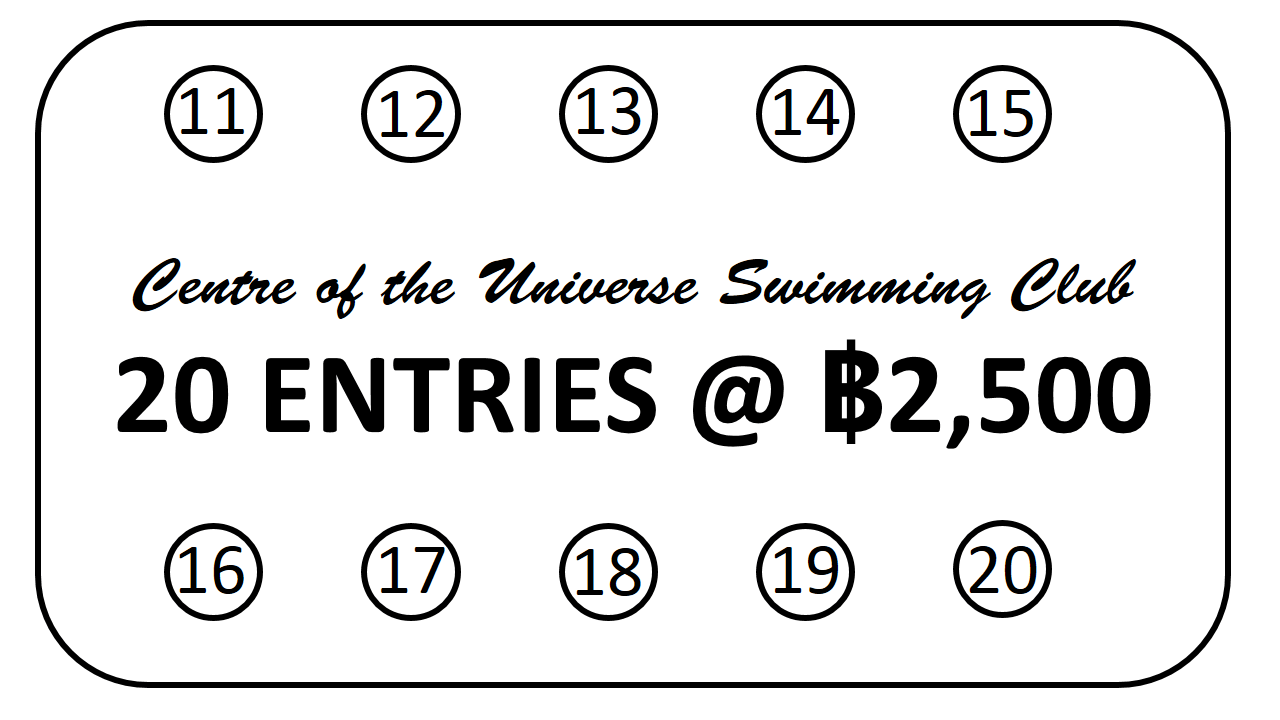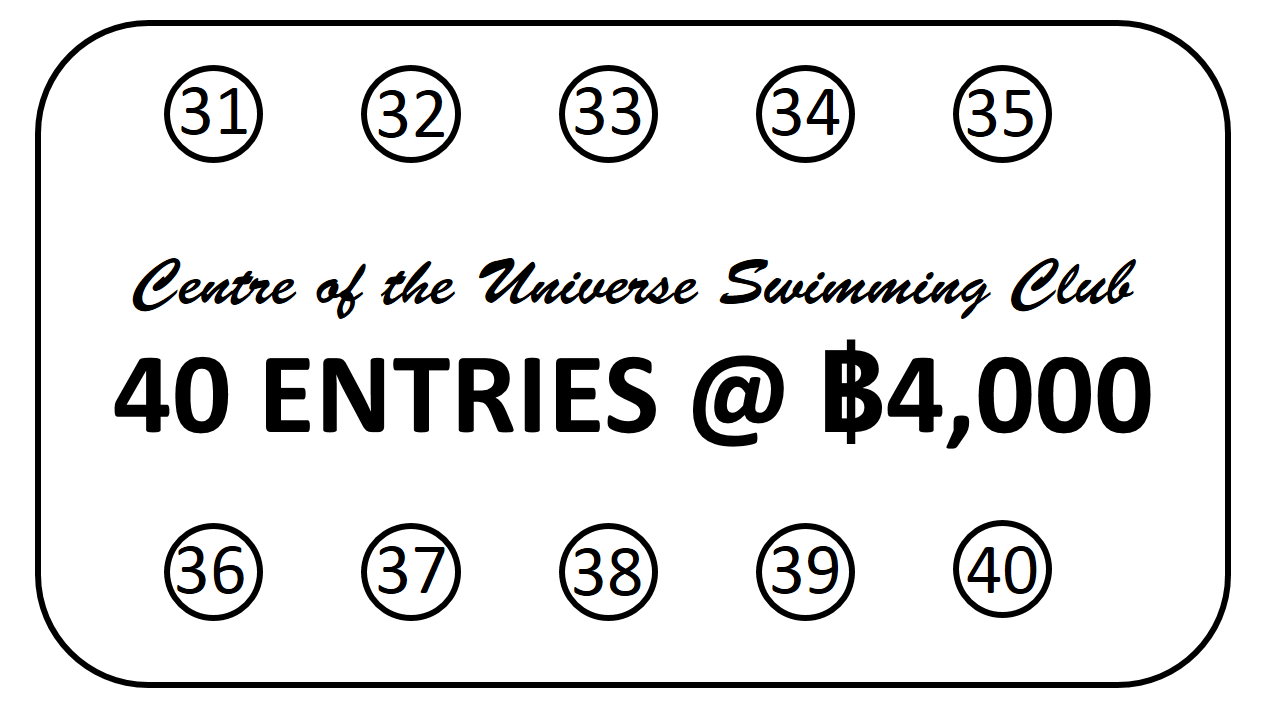 Membership
We offer 3 months membership @ 6,000 Baht, 6 months @ 8,000 Baht and 12 months @ 12,500 Baht
Membership fees are based on one entrance to the pool each day during the period of membership on a non-cumulative basis
The pool and gardens are open for 350 days of the year. We close for 5 days over the Thai New Year (13-15 April) and for a further 7 days on major Buddhist holidays. These dates vary in accordance with the lunar year and are posted on the club noticeboard.  Members may subscribe to our email list and receive an update each December of the following year's closure schedule as a reminder two or three days before each event.
Except for the above closures, the pool is open daily from 7:00 am until 7:00 pm 7 days per week with the following caveats:

We reserve the right to close the pool for additional swimming classes, occasional private functions, and other events.  A Notice giving details of such events will be posted on the bulletin board at least 3 days in advance and members who have provided their current email address will receive notification via their "in-box"
In exceptional circumstances the pool may be closed without prior warning for unplanned maintenance, emergency repairs, or other unforeseen circumstances.  In such cases, members will automatically be compensated by extending their renewal dates for each day we are closed.
During routine cleaning of the pool, swimming is not permitted.
We open at 1000 hours on 25th December.

Membership is for the sole use of the individual and is not transferable to another person.
Continued membership is dependent on following Club regulations; we reserve the right to withdraw membership and refuse entry thereafter to any person who does not follow the rules.
Club membership does not include automatic entitlement to use of a sun bed.  During busy periods members may be requested to vacate a sun bed after 4 hours use. 
No refund or extensions will be given for time periods when members are, for example, away from Chiang Mai on holiday or business.
Towels are available for hire at an additional 30 Baht each. During busy periods, a deposit of 200 Baht is required and refunded when the towel is returned in good condition.
Membership cards must be shown to pool staff on entry and members must sign the daily record sheet.
Fees are reviewed annually.
Scheduled Closures
Scheduled Closures 2019
Sunday, 13 October Anniversary of the death of King Rama IX
Thursday 5 December King Rama IX Birthday

Scheduled Closures 2020
Wednesday, 1 January New Year's Day
Sunday, February 9 Makha Bucha Day
Monday, 13 April – Friday April (5 days) Songkran Festival – Thai New Year
Wednesday, 6 May Visakha Bucha Day
Monday, 6 July – Tuesday, July 7 Beginning of Buddhist Lent
Wednesday 12 August Mothers Day
Tuesday, 13 October Anniversary of the death of King Rama IX
Saturday 5 December King Rama IX Birthday

Other dates when we will be closed are posted on the website two or three days beforehand.
If you would like to be reminded of these dates, please Email requesting your address be added to our mailing list notifying customers two or three days before scheduled pool closures. Your email address will not be disclosed to third parties and we will only contact you to advise you of dates we are closed or to advise you of significant operational changes e.g. opening hours, increase in entrance fees, and special promotions offered by the swim club.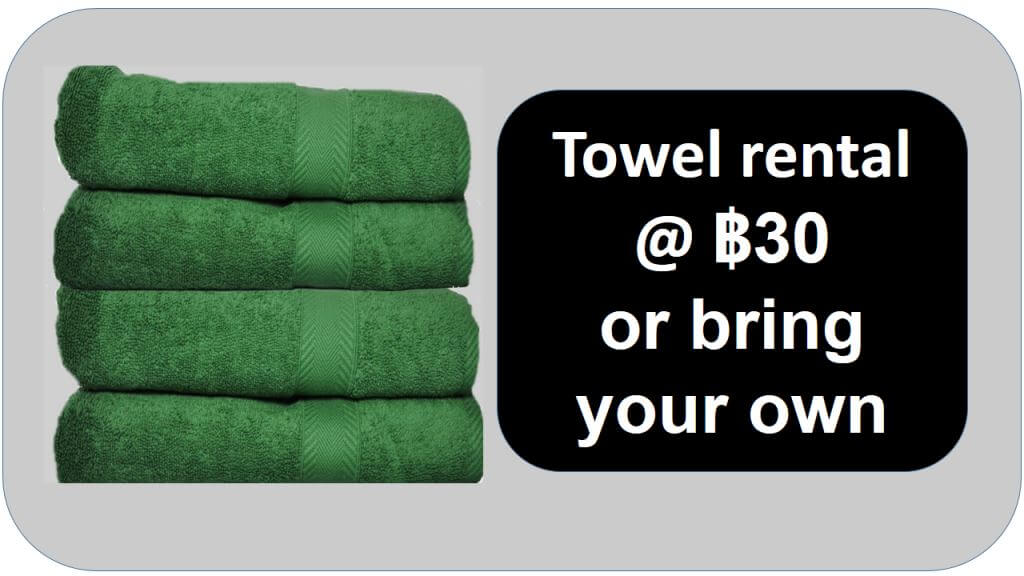 Towels
Each time one of our towels is rented it has to be washed before it can be offered to another guest.  This is not environmentally friendly as this increases our use of detergents, water, and, in the wet season, electricity made from finite resources, when we have to use our tumble dryer.
We will happily rent you a towel, but encourage you to bring your own which you will likely use two or three times as a minimum before sending to the laundry. 
Contact
Centre of the Universe Chiang Mai Swimming Pool and Resort
Soi 4a, Mae Khua Mung Road
Chang Khian Community
208/9-10 Moo 1, Tambon Chang Phueak, Amphur Muang Chiang Mai 50300
Office Telephone:
+66 (0) 53 327 808 (7:00 am – 7:00 pm)
Mobile Telephone:
+66 (0) 85 036 8030
Email:
info@therealcentreoftheuniverse.com

GPS Decimal Degrees
Latitude     18.8190041029755
Longitude  98.9575682580471
Degrees, Minutes, Seconds
Latitude      18°49'8.415″N
Longitude   98°57'27.245″E
Swimming Lessons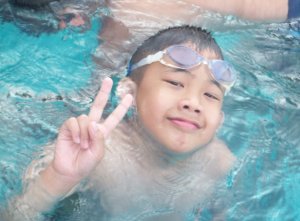 Whether you are a complete beginner or a competent swimmer wanting to improve your swim stroke, we have freelance swim coaches who can help.  We offer private lessons for both adults and children of all ages and all levels of ability.
For full details please click on the "Swimming Lessons" tab shown at the top or on the side of your screen. 
Pools
We have three pools, a rectangular main pool, ideal for lap swimming, a circular children's pool and a toddlers' pool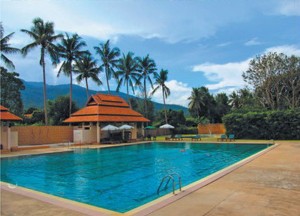 The main pool is 25 meters long x 16 meters wide and the depth starts at 1 meter with the deepest section of the pool 1.6 meters

The children's pool has a diameter of about 5 meters and is 18″ inches deep. The toddler's pool has a smaller diameter and is about 6″ deep.
Private Parties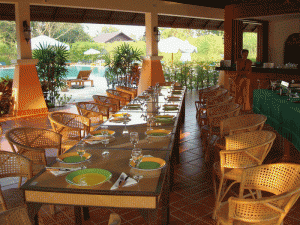 We do hire out the pool and restaurant for private parties.  Send an email to info@therealcentreoftheuniverse.com detailing your requirements and we will let you have a quotation for your function.
Accommodation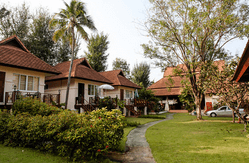 Each of our 3 air conditioned bungalows is equipped with a comfortable European-brand double bed, tea and coffee making facilities, WiFi Internet connection, flat screen cable TV, personal safe, and hot and cold running water in the spacious walk-in shower and toilet. Total floor space is approximately 35 square meters – similar to a standard hotel room. Additionally, there are shaded seating areas in the garden and sun loungers around the pool.
For more information, please click on the "Accommodation" tab shown at the top or on the side of your screen. 
Restaurant and Bar


Our restaurant, open from 7.00 a.m. until 7.00 p.m., looks out onto the swimming pool. With its high roof, the restaurant provides welcome shade and usually a gentle breeze from the South keeps the seating area an invitingly cool alternative to the poolside.
During the day we offer a range of light meals including sandwiches, soups, popular Thai dishes, ice-cream and smoothies. 
There is a minimum cover charge of 75 Baht for visitors who wish to use the restaurant only and not enter the pool or the gardens.
Please note you are required to change into dry clothes before entering the restaurant.  Alternatively staff will serve food and drinks to your sun lounger or one of the outdoor tables.  Especially if you have children in your party, why not order food 45 minutes before you want it served?  Let the children play in the pools until your food order arrives, rather than changing them into dry clothes and making them sit at a table in the restaurant for 20 minutes, bored and restless, while your food order is prepared.
For more information, please click on the "Restaurant and Bar" tab shown at the top, or on the side, of your screen.
Car Park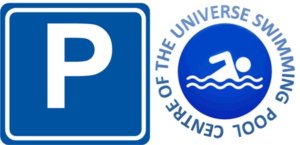 We have a large car park with room for up to 25 cars and 40 motorbikes
Swimming Accessories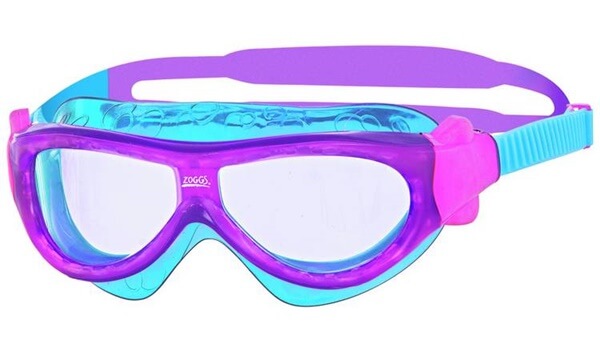 We do not sell swimming goggles, bathing suits or other swimming accessories.  However, we are usually able to lend goggles and other accessories from unclaimed items in our "lost and found" box
Salt Water Pool

Our pools use salt machines to sanitize the water.
Saltwater swimming pools draw on dissolved salt in the water to generate chlorine. The salt cell or generator utilizes a process called electrolysis to break down or separate the salt also known as sodium chloride or NaCl in the water.  After two hours exposure to UV light the salt in the water again becomes sodium chloride and the cycle begins again.
The chemical reaction created by electrolysis produces a form of chlorine called sodium hypochlorite and hypochlorous acid. These sanitizing / disinfecting / oxidizing agents have the same effect as chlorine commonly used in swimming pools in solid and powdered form.  The advantage is that there is no smell, no red eyes, and no skin irritation found with pools using raw chlorine.
An important difference between a non-saltwater pool and a saltwater system is that saltwater pools have reduced amounts of chloramines. Chloramines are a by-product of oxidation or the breakdown of matter in the pool water and are the primary cause of eye irritation and a pungent "chlorine" smell. The reduced chloramines in a saltwater pool are one of the biggest advantages. The process of electrolysis oxidizes or eliminates chloramines in a much a similar manner as traditional chlorine shock.
Typically salt levels in the pool are in the 2800 – 4200 parts per million range. This is much less than the ocean, which has a salt level of approximately 35,000 ppm.
There are times during the year when we do add powder chlorine to the pool.  In the summer, when the water temperature creates the perfect conditions for algae bloom, we may add chlorine to prevent or kill algae growth.  In the rainy season, after heavy thunderstorms dilute the salt water, we may add chlorine to ensure the pool water is properly sanitized.
Whenever we do use powdered chlorine in the pool, we place a notice on reception to let customers know in advance of entering the pool.