GRAB is Southeast Asia's own version of Uber and works pretty much the same way. It is an extremely popular ride-sharing app in Thailand, Malaysia, Vietnam, Singapore, Indonesia and The Philippines, and is available from iTunes and Google Play Store.  You need a local SIM card inserted into your smartphone to create a cash account with Grab. It is not necessary to give your credit card details
Please use the American spelling of Center of the Universe Chiang Mai Swimming Pool, when booking a taxi through the GRAB app on your smartphone.  The app does not recognise the British spelling Centre.
The GRAB app does not always recognise the places you want to go, nor your pick up point in Chiang Mai, and asks you to pinpoint the location on the map.  If you are not familiar with the area this is extremely confusing. Pinpointing a location on the map using a smartphone with a small screen is also frustrating.  But there is a way round this.
Google Maps provides very accurate GPS locations. The GPS locations are seamlessly transferred from Google Maps to the GRAB app.
To book a ride with Grab using Google maps, follow these steps:
Step 1
On your Android phone or tablet, open Google Maps.  Your current location should be shown on the map once the app opens

Step 2
Search for Centre of the Universe Chiang Mai Swimming Pool and Resort – it does not matter whether you use the British or American spelling of "Centre".

Step 3
At the bottom right of the screen, tap Directions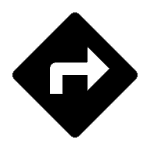 Step 4
At the top off the screen tap Rides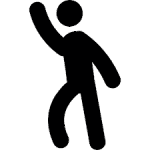 Step 5
Choose the service you want to use:
GRAB car, GRAB taxi, or GRAB premium
The app will open with your pick up point and the destination clearly displayed at the top of the screen. The time of arrival of the nearest GRAB car will be shown together with the cost of the journey.
To return to your hotel / guest house or other destination at the end of your visit to the Centre of the Universe, open Google Maps and work through the steps above, replacing Step 2 with the name of your hotel.  Please ask our staff if you need help with this.
https://www.facebook.com/ChiangmaiSwimmingPool
Click here to return to "Location and Maps"