GRAB is Southeast Asia's own version of Uber and works pretty much the same way. It is an extremely popular ride-sharing app in Thailand, Malaysia, Vietnam, Singapore, Indonesia and The Philippines, and is available from iTunes and Google Play Store.  You need a local SIM card inserted into your smartphone to create a cash account with Grab – you do not need to provide your credit card details.
If you book a taxi through the GRAB app on your smartphone, please use the American spelling of Center of the Universe Chiang Mai Swimming Pool, rather than the British spelling Centre as the app recognises the former but not the latter.
In our experience, the GRAB app does not always recognise the places you want to go, nor your pick up point in Chiang Mai, and asks you to pinpoint the location on the map.  This is extremely confusing if you are not familiar with the area or trying to pinpoint a location on the map using a smartphone with a small screen.  But there is a way round this.
Routing a request for a GRAB Car through Google Maps provides very accurate pinpointing of GPS locations. The GPS locations are seamlessly transferred from Google Maps to the GRAB app, and also provides a comparison of pricing between the different kinds of vehicles offered.
To book a ride with Grab cars using Google maps, follow the steps outlined below.
Step 1
On your Android phone or tablet, open Google Maps.  Your current location should be shown on the map once the app opens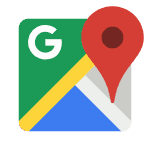 Step 2
Search for Centre of the Universe Chiang Mai Swimming Pool and Resort – it does not matter whether you use the British or American spelling of "Centre".

Step 3
At the bottom right of the screen, tap Directions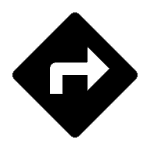 Step 4
At the top off the screen tap Rides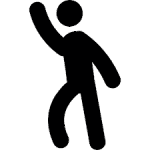 Step 5
Choose the service you want to use:
GRAB car, GRAB taxi, or GRAB premium
If GRAB taxi is installed on your smartphone, the app will open with your pick up point and the destination clearly displayed at the top of the screen. The time of arrival of the nearest GRAB car will be shown together with the cost of the journey.
A fourth option is also available once the app is open: GRAB RodDaeng – which are licensed to carry up to 9 passengers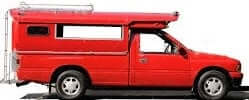 To put it simply, GrabCar is a regular mid-size sedan private car; GrabTaxi is a blue and yellow taxi cab; GrabRodDaeng is a converted red pickup truck, and Grab Premium is a luxury private car.
Confirm your choice of vehicle and sit back and relax while waiting for your driver's arrival!
To return to your hotel / guest house or other destination at the end of your visit to the Centre of the Universe, open Google Maps and work through the steps above, replacing Step 2 with the name of your hotel.  Please ask our staff if you need help with this.