Accommodation at the Centre of the Universe Resort and Swimming Pools Chiang Mai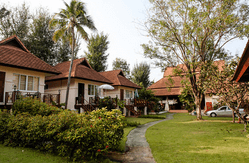 Since opening, 54 different bird species have been sighted either visiting or living in our gardens. Perhaps this gives the best indication of our location – nestled at the foot of Doi Suthep Mountain, surrounded by orchards, yet only 15 minutes from the city centre, 20 minutes from the airport, and just over 1 km from Chiang Mai International Exhibition and Convention Centre (CMECC)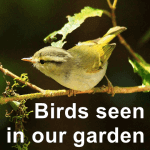 Accommodation
Discerning travellers are invited to rent one of our three single storey, detached Thai-style bungalows on a daily, weekly or monthly basis. The bungalows are located in a private garden 100 metres from the swimming pools. Resident guests may use the swimming pools free of charge.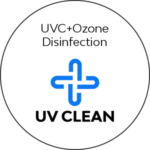 Rooms and furnishings are thoroughly cleaned using hospital grade cleaning supplies and we comply with Thai government regulations to contain the spread of COVID-19.  Additionally, rooms are further disinfected using UVC and Ozone – a method of disinfection now used in many hospitals and care homes.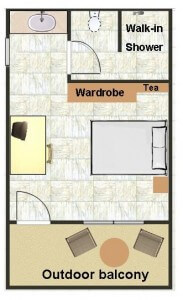 Each air conditioned bungalow is equipped with a comfortable European-brand double bed, tea and coffee making facilities, WiFi Internet connection, flat screen cable TV, personal safe, and hot and cold running water in the spacious walk-in shower and toilet. Two bungalows are equipped with mini-fridges while the third has a full size fridge-freezer. Total floor space is approximately 35 square meters – similar to a standard hotel room. Additionally, there are shaded seating areas in the garden and sun loungers around the pool. We also have an extensive library guests may use free of charge. Standard room is shown below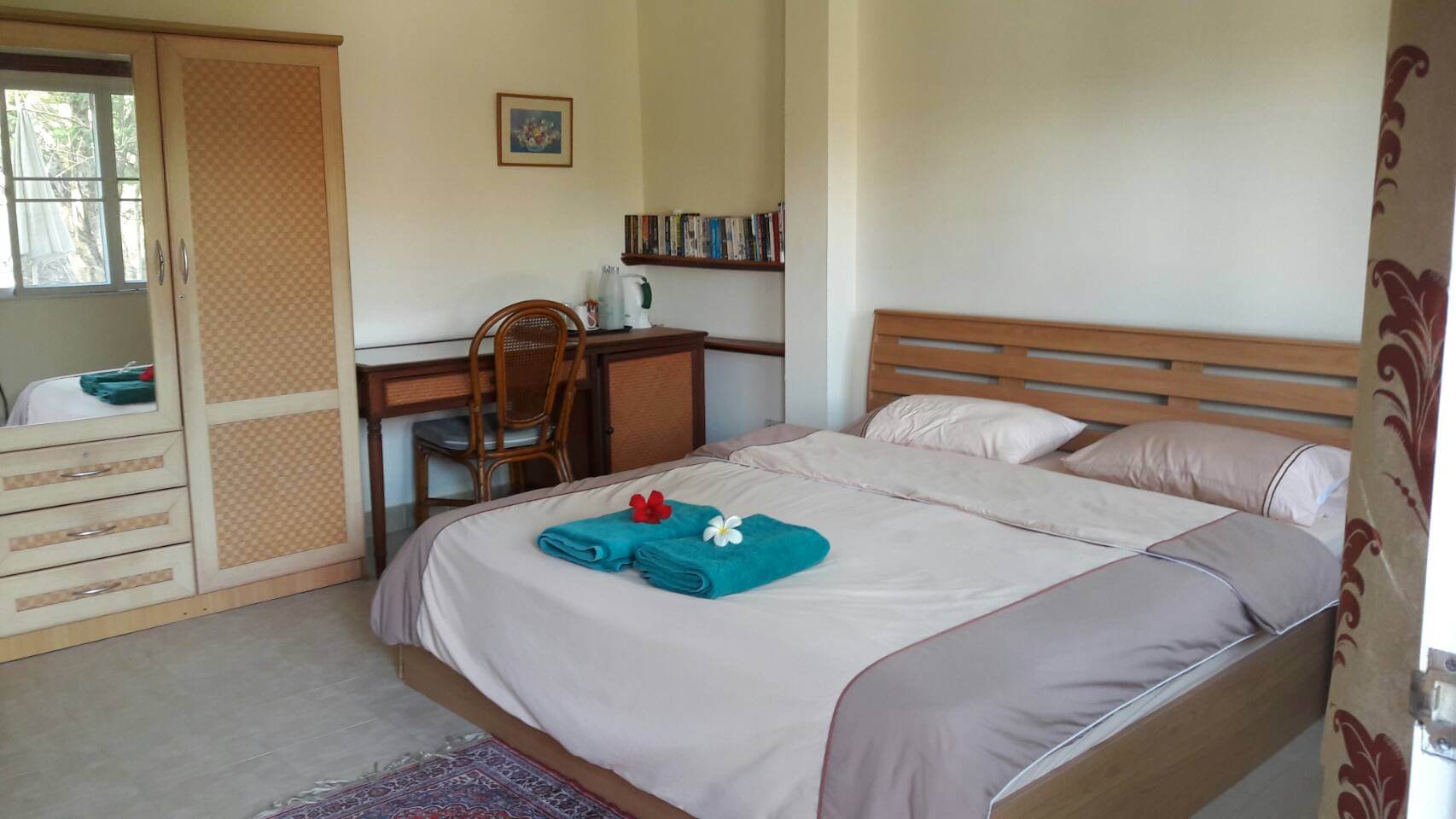 One of our bungalows has been designed with the longer term guest in mind. The built-in furniture provides ample cupboards, shelves, drawers, clothes hanging space and luggage storage. It is this room which has the full size refrigerator.

Facilities at the Centre of the Universe
Outdoor pools with salt sanitizing system
Main pool is 25 metres x 16 metres x 1.5 metres (deep end) and 1 metre at the shallow end
Dedicated lap swim lanes early morning and late afternoon
Pool terrace with sunbeds and umbrellas
Gardens
Bar
Restaurant
Free WiFi
Free private parking is available on site (no reservation needed)
Reception open from 7:00 am to 7:00 pm
Daily housekeeping
All guest rooms are non-smoking
Air conditioning
Room service between 7:00 am and 7:00 pm
Laundry service
Photocopying
Laminating service
Airport transfer
Getting around
Bicycles can be rented locally at a very modest daily cost. This is a convenient way to travel to nearby tourist attractions, explore local markets, or simply take a leisurely ride through the surrounding countryside. Alternatively, we can show you where to catch the local bus or arrange car/motorbike rental or taxi/limo service or book a car through one of the popular smartphone apps.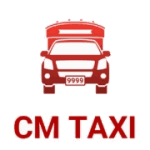 CM TAXI is available for download from Google Play Store and Apple's App Store – be careful to download the Passenger App and not the Driver's App!  A local SIM card can be purchased for as little as 49 Baht + 19 Baht per day for internet access and local calls.  One current promotion (February/March 2020) offers 24 hour internet connection for 28 days @ 250 Baht 
Many tourist attractions are within easy reach of the Centre of the Universe Chiang Mai Swimming Pool and Resort. For example: Doi Suthep Temple; Phuping Palace; Chiang Mai Night Safari; Chiang Mai Zoo and Aquarium, Mae Sae Waterfalls and Elephant Camp; Queen Sirikit Botanical Gardens; Huay Tung Tao National Park, Nong Ho Horse Racing Course and Lanna Golf Course. 
Please click on the "Videos" tab and scroll down the page for examples of places to visit within a 3 kilometer radius of the Centre of the Universe.

Nearby restaurants
There are many excellent restaurants and bars, just a few minutes away, where you can mingle with locals and enjoy good food at very reasonable prices.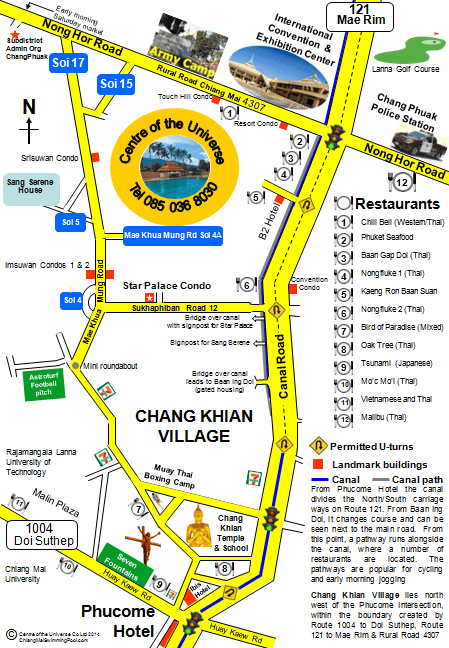 Guests may use the swimming pool at any time during opening hours.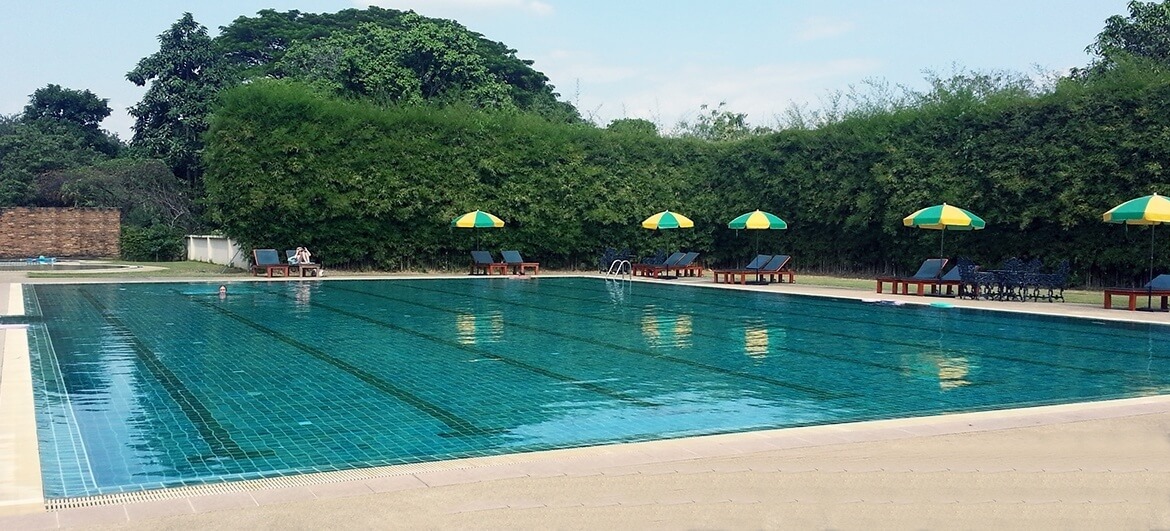 Bookings
We currently have rooms available for the remainder of 2020 and 2021.  Price range 750 Baht to 1.850 per night including all government taxes. Breakfast extra.  Weekly and monthly discount available. Please email for details. 
For information about availability, and pricing for other dates in 2020, please contact us by email or telephone. 
info@therealcentreoftheuniverse.com
Telephone: +66 (0) 85 036 8030
Local area
Our location is Chang Khian Village. In Thai, "chang" has different meanings depending on the tone. Most tourists quickly learn that one of its meanings is "elephant", but in our case it means "engineer" or "craftsman". The word "khian" also has different meanings including a very old word in the local dialect meaning "lathe". Put the two words together and you have "carpenters" – skilled craftsmen who created the intricate wood carvings found in many temples and traditional teak homes within Chiang Mai. Sadly, there are no longer any practitioners of this traditional craft left in the village but the community is still very much alive and thriving. Within 2 kilometers of the Centre of the Universe you can: learn Muay Thai Boxing from highly respected professionals; join a yoga class; practice Tai Chi; enjoy a traditional Thai massage; experience how to make dyes from the leaves of local plants which add colour to hill tribe fabrics; and witness a performance of classical music played on traditional Thai instruments while enjoying an evening meal of authentic Northern Thai food.

Travelling distances in the following tables are based on the shortest road journey

Climate and weather
Please visit the Thai Meteorological Department's website to learn about the climate and weather patterns in Chiang Mai.Copy and paste the following link into your browser https://www.tmd.go.th/en/province.php?id=2
One of the best times to visit Chiang Mai is from November through January, when you can usually expect long sunny days and cool evenings (we do not guarantee the weather!). But don't ignore the rainy season from July through October. Chiang Mai does not experience monsoonal rain for days on end. Flash thunderstorms are often followed by long periods of bright sunshine. Recently, the Thai Tourist Authority has started an ongoing campaign to rename the rainy season to become known as the Green Season!
Payment Methods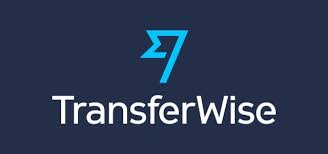 TransferWise.com is a great way to send deposits and balances direct to our company bank account in Chiang Mai.  Low transfer fees and mid-range exchange rates make TransferWise an attractive proposition. Transfer time is approximately 24 hours. We will send our bank details upon request if you wish to pay using this method.
Additional Information
Should you decide to book and stay with us during your visit to Thailand, we have created a resource library of information for visitors to Chiang Mai, which can be downloaded onto a smartphone or tablet. The information can be useful in using taxis/tuk-tuks and ordering food in restaurants, for example:
– local maps in English and Thai
– written phrases explaining various food allergies in Thai language for use in restaurants
– a photo-library of tourist attractions within the city moat. Each location is labelled in English and Thai, as shown in the example below.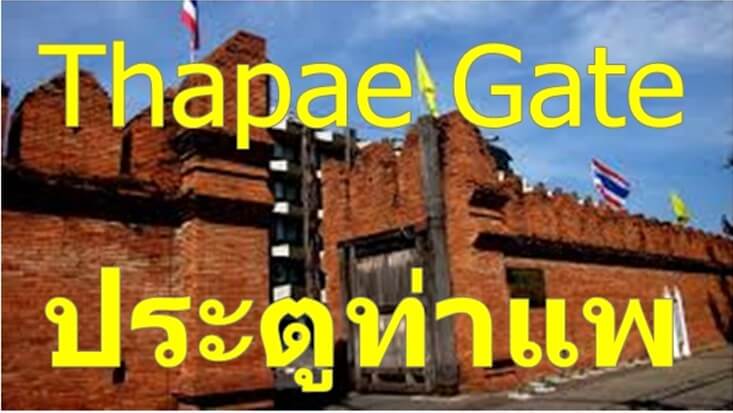 Visitors should be aware Chiang Mai becomes very crowded during the Christmas and New Year Holiday, Chinese New Year, and the Thai New Year (Songkran Festival April 13-15).
Over Chinese New Year, extra flights operate at antisocial hours creating an unwelcome source of noise pollution affecting several areas of Chiang Mai while the additional road traffic created by the influx of tourists can cause traffic jams within the old city.
For about 6 weeks starting in late February, the whole of Northern Thailand can suffer bouts of haze as local farmers burn the stubble from harvested crops as a quick and easy way of preparing the ground to plant new crops in mid-April.  Despite various government initiatives to educate farmers about the health hazards, coupled with draconian fines for offenders, we have seen no improvement in air quality  In March 2019 and 2020, Chiang Mai suffered the worst levels of air pollution in living memory according to the Air Quality Index (AQI).  The AQI is a world standard measurement of air quality, and is colour coded, making it easy to understand at a glance.
During February 2020, we had only 12 days when the pollution level was in the green or yellow zone, with most readings in the orange or red zones.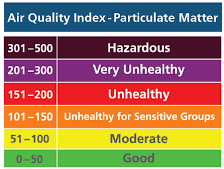 For up to date information, please visit Real-time Air Quality Index (AQI) at
http://aqicn.org/city/chiang-mai/